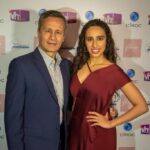 The key to any partnership between the owners and the hired company is the desire by both sides to be adjusting and adapting to eventually to the clients needs. Sasha did the above and more in a very efficient manner. Sasha is a very conscientious person and i would recommend her to anybody who needs digital support.
Samir Purohit
Co-founder The Pilates Studio & Celebrity Fitness Trainer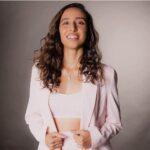 What I love about working with Sasha is her desire and drive to constantly give you her best. She works on understanding your needs and delivers a plan that would align with your thought process. And if for any reason, you require changes, she is happy to work on it. Thank you Sasha for constantly adapting and working to suit the needs of our company.
Namrata Purohit
Co-founder The Pilates Studio & Celebrity Fitness Trainer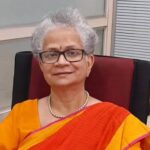 This is to certify that our institute Maratha Mandir's Babasaheb Gawde Institute of Management Studies have engaged the services of 'B-Social' a social media marketing agency run by Ms. Sharvari Suralkar to handle our social media handles, Facebook, Instagram, YouTube, and LinkedIn.
Our aim was to post quality content which would engage our audience. Ms. Sharvari and her team at B-Social helped us structure our strategy, helping us understand the importance of the type and time of the post and the platform to post for it to gather greater traction. Ms. Sharvari helped us in effective execution with the right content.
Dr. Vidya Hattangadi
Director of Maratha Mandir's Babasaheb Gawde Institute of Management Studies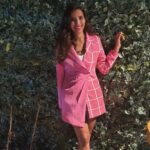 The days when I had just started Kanga Training in India, I was low on budget but sharvari helped me out. She's not a person who'll ever say no to anything .Thats what i love about her. She's been helpful and understanding. Thank you for all the love and support. To more success and happiness.
Pooja Jambotkar
Kanga Training India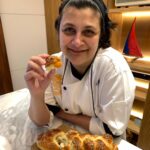 I've been working with Shasha since appx a year now. She and her team took just a month to understand how I wanted to promote my company and from there onwards she just took over. Our optics became better.
What I love about working with her – is that no matter how many changes we make she gets it done quickly and without a fuss.
Love the passion and dedication to her work.
Carry on Shasha. And God Bless!
Aparna Somani
Owner - Founder HomeMadeMumbai
Sasha did a very good job with my studio website! She was always available and made sure that all the changes were done promptly. She is super helpful and a great person to work with. I will definitely recommend her and give her more projects in the future.
Disha Thahryamal
Franchise Partner - T.P.S.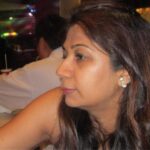 Have known Sharvari for 5 years now. We have taken her help for few projects on SMM. Sharvari is enthusiastic about her work & sticks to her commitments.
Wishing her the best!
Nayan Singh
Owner Sea Green Advertising
I cannot begin to thank Sasha at "Bsocial" for the amazing work she did for my social media page, "thePilatesstudioDelhi" and "swatichaurasia26", I'd recommend her to everyone looking to build a profile for their business, she is very professional, timely and very innovative in her approach. I love love love her work.
I couldn't be happier with my choice of collaborating with Sasha at "Bsocial" for my new website too. She delivered even beyond what I had imagined, so perfect. She helped me make a terrific website in a short amount of time.
When you choose " Bsocial" you get a wonderful, professional team with innovative ideas, awesome customer service, and exactly what you're looking for. "Bsocial" understood the ideas that we had and put them perfectly on the web."
Thanks so much. I am glued with you forever. Excellent.
Lots of love and success to you Sasha♥️
Swati Chaurasia
Franchise Partner - T.P.S.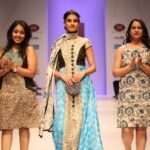 I've known Sharvari since kindergarten. We connected on our friend's bachelorette. We got to talking and I found out about the services she provided. She was a life saver. I was desperately looking for a social media manager for my brands Sri Shringarr and Yosshita Neha Fashion Studio.
There is no shame in hiring someone to manage your social media. You cannot be a one man army. Shasha helped me build my brand digitally, which I was struggling with for quiet sometime. She hada lot of innovative ideas for both my brands. Her hard work made my brands grow. Thanks a tonne for all the efforts you put in.
Yosshita Poddar
Owner - Founder Yosshita & Neha Fashion Studio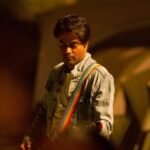 Sharvari was in the process of handling key responsibilities which included – Handling Lets camps outs social media presence and to develop and manage online marketing campaigns & effectively driving brand awareness,engagement and traffic to social media pages. She also managed social media campaigns and day to day activities that included conceptualising, community
Abhijeet Mhatre
Owner - Founder Letscampout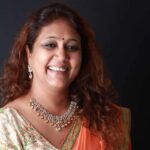 Sharvari ne mujhe bahut sikhaya social media se. Woh apna kaam bahut inamdaari se karti hai. Usne mere dono brand ka kaam bahut hi acche se kiya. Uska patience and focus level bahut hi zordaar hai.
Mey sabko bolungi jisko bhi social media ya online marketing ka ho sharvari se hi kare. She is a hard-working girl.
Rajani Poddar
Owner - Founder Srishringarr